Pest Control & Fertilization Services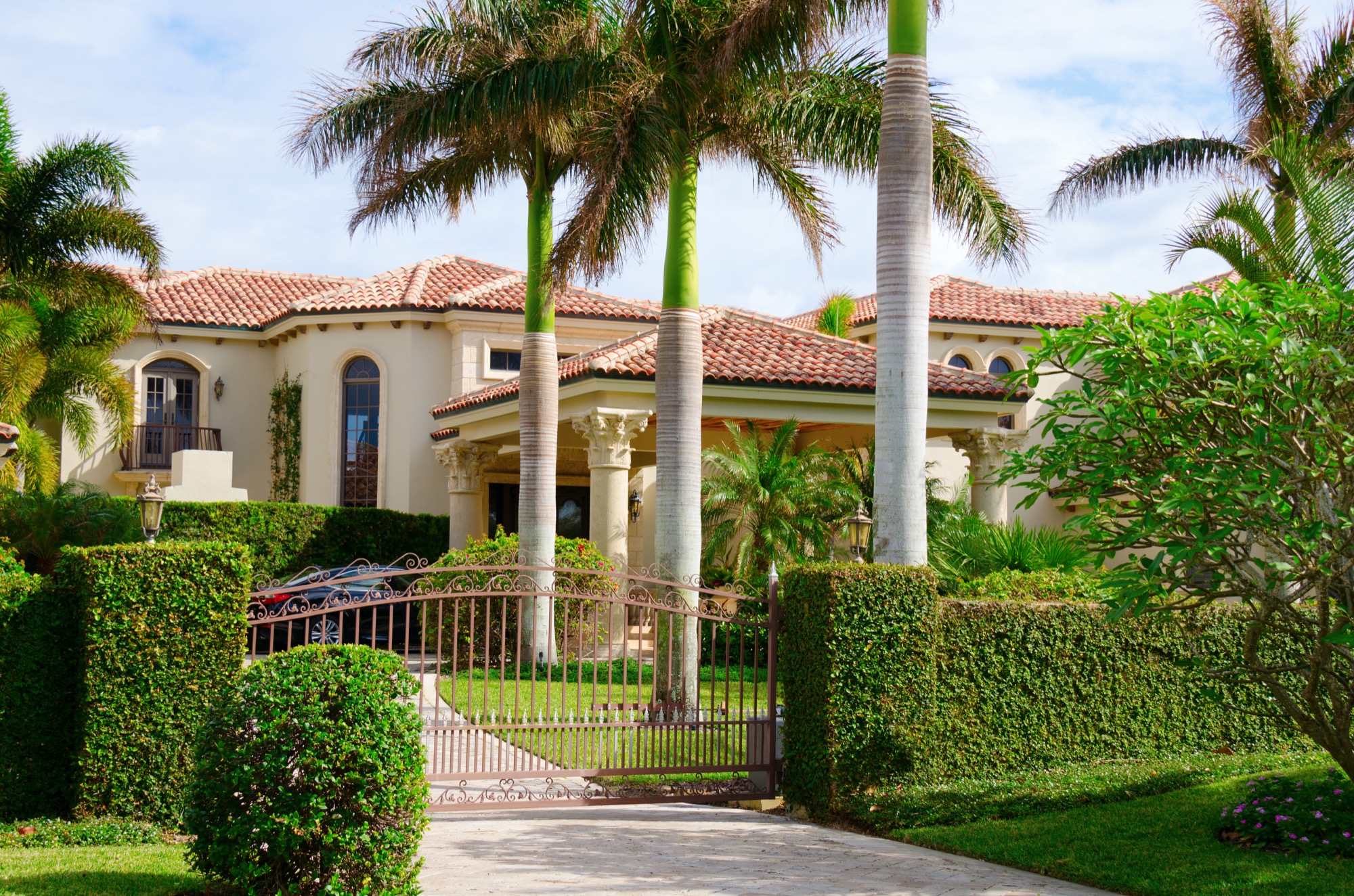 If you're new to Florida or a native Floridian, you know that our lush environment encourages the proliferation of insects, disease, fungus and weeds in lawn and diseases on ornamentals. The results can be a collection of unattractive and unhealthy ground coverings. It's no secret that a well-maintained lawn and landscape adds value to your property.We provide comprehensive and complete treatments to the lawn and ornamentals to improve appearance and condition.
Our treatments are safe, effective and affordable. We service residential, commercial and government properties. Treatments are completed 12x annually and include inspections, fertilization, insect control, fungus control and weed control as needed. For over 20 years we have custom blended our fertilizer to provide a healthy balance of nutrients to lawn, shrubs, flowers and palms.
Exterior Pest Control
Whether you choose St. Augustine, Zoysia, or Bahia grass, there's a pest out there that sees it as its favorite meal. Grubs will destroy your topsoil, forcing you to re-sod, and invasive mole crickets will tunnel under your yard. Chinch bugs are the nemesis of St. Augustine and hunting billbugs are a nuisance for Zoysia. At Gardenmasters of SW Florida, we have a plan for all of that and more. We specialize in providing ecologically friendly pest control methods that can eliminate harmful insects without polluting the environment or posing a danger to your children and pets. For more information, contact us today!
Palm Injections
Utilize our Palm Injection Program to keep your palm(s) nutritionally balanced, prevent pest infestations, and to keep them disease free! We offer 3 types of treatments to prevent infestations – OTC, Imicide & PALM-jet
OTC (Oxytetracycline Hydrochloride) – This palm inoculation is used to prevent diseases such as TPPD and lethal bronzing that could potentially kill your Sylvester & Medjool Palms.
Imicide – This injection is used to attack pest such as Whitefly, borers, and other damaging insects.
PALM-jet – This injection is used to take care of any iron or manganese deficiencies in your palm, and to keep them nutritionally balanced.
Gardenmasters of SW Florida encompasses a complete fertilization and pest management program. A detailed month to month calendar is included in each and every estimate.